St. Paul Oktoberfest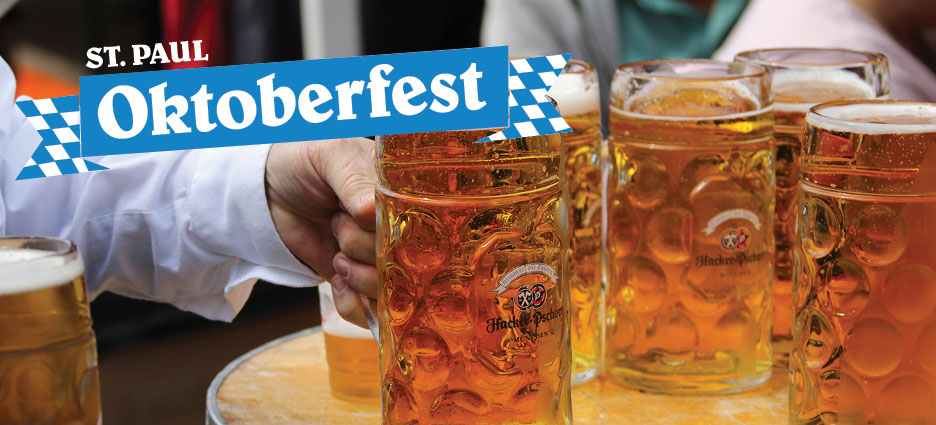 Friday, September 9, 2022 - Saturday, September 10, 2022
St. Paul Oktoberfest is back on the beautiful grounds of the Germanic-American Institute. Just like the Munich original, we celebrate in September when the weather is better! This year's performances schedule brings more authentic German and Austrian music and dance to the grounds than ever before to make it a two-day celebration of all things German and more!
Oktoberfest is synonymous with beer, and this year, we will have an even larger selection than ever. The iconic Paulaner is imported directly from Munich and our local brewer, Utepils, is based in Minneapolis. We've also added more of your German and Austrian favorites including Gerhard's bratwurst, Aki's pretzels, RJ's Meats Currywurst and Burbach's potato pancakes as well as new international fare including Twin Cities Gyro and tacos from La Costeñita food truck. With non-stop performances and fun for the whole family, it's a two-day celebration of German food, beer, and culture!
Friday, September 9 | 4–10 PM
Saturday, September 10 | 10 AM–10 PM
Entertainment and Programming:
Friday: Bavarian Musikmeisters, Rivers Ballet, Jimi the Polka Pirate, Polka Polica, Edelweiss Dancers
Saturday: Bavarian Musikmeisters, Rivers Ballet, Minnesänger Choir, The New Ulm Narren, Jolly Huntsmen Band, Edelweiss Dancers, Jimi the Polka Pirate, Polka Police.
Entertainment schedule
SUPPORT ST. PAUL OKTOBERFEST!
Become a Fanklub Member
Become a Corporate Sponsor
Vielen Dank, 2022 Corporate Sponsors
VOLUNTEER!
Link to volunteer sign-up
PARKING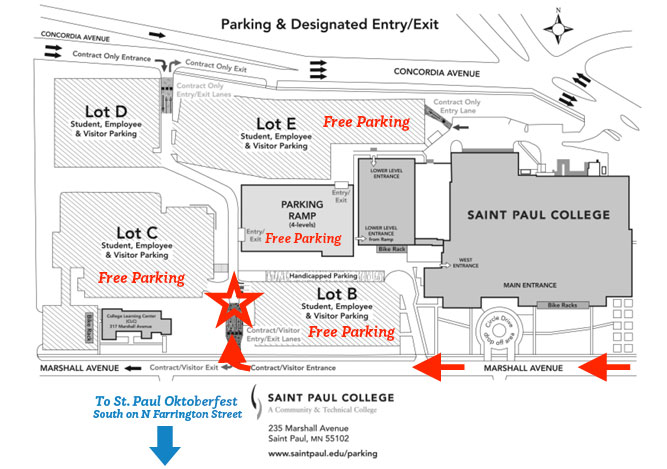 New this year is FREE parking at St. Paul College surface lots B, C, and E and in the parking ramp, just a few blocks north on N. Farrington Street, along with street parking in the Summit neighborhood.
Alcohol wristbands for those 21 and older will be for sale on-site for $5, photo IDs are required.
The GAI Haus will be closed to the public during Oktoberfest.
Please note – pets are not allowed at St. Paul Oktoberfest. Service animals are always welcome.

Friday, September 9, 2022
-
Saturday, September 10, 2022
Related Events