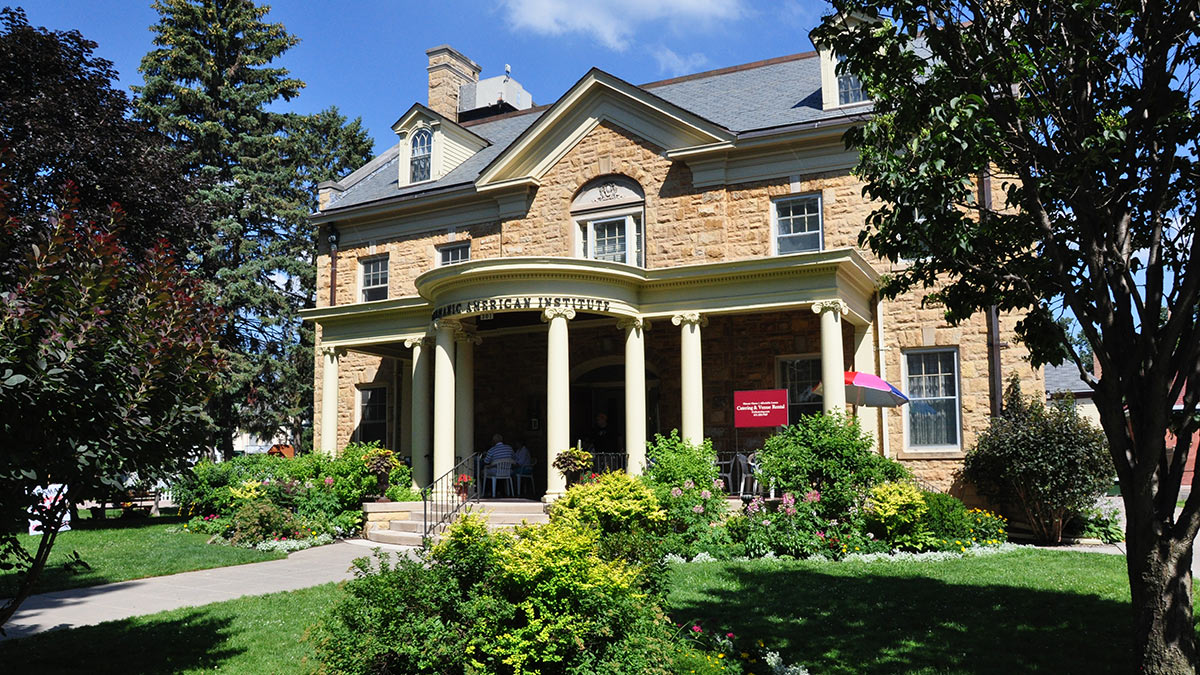 Mission
Connecting people to a broader world through German language and culture.
Vision
To be an international leader in welcoming people of all backgrounds to experience their shared humanity through celebration of the culture, innovation and values of the modern German-speaking world.
Our Work
We offer high-quality immersion-style German language education for all ages and levels. Our language services are a much-needed resource for German-language learning at a time when high schools and universities are limiting their programs.
The GAI's Kinderstube German Immersion Preschool provides our youngest learners with an exciting and caring classroom environment that fosters lifelong appreciation of language and culture.
Throughout the year, the GAI's cultural programs and events connect audiences large and small to Germanic culture. From St. Paul Oktoberfest, to intimate gatherings with authors and artists, our events are accessible to anyone with an interest in Germanic culture.
The GAI is an affiliate (Kulturgesellschaft) of the Goethe-Institut, a worldwide cultural institute of the Federal Republic of Germany, which promotes the study of German and encourages international cultural exchange. As an Goethe-Institut affiliate and an accredited Goethe-Institut examination center, the GAI provides language education, proficiency exams, cultural programs, and events.
Our Values
Community: We bring together diverse international communities across generations.
Advocacy: We seek solutions to shared global challenges from climate change to workforce development, guided by the United Nations 17 Sustainable Development Goals (SDGs) for peace and prosperity.
Language: We believe that multilingualism creates better world citizens.
Education: We provide a venue for deepening the understanding of cross-cultural issues and the exchange of ideas.
Stewardship: We value preservation and advocate for environmental sustainability.
Social Responsibility: Our cultural programs promote respect and equality for all people.
Celebration: We joyfully celebrate our heritage and future through food, music, art, dance and theater.
Team
The GAI board of directors and staff work together to advance our mission. View the staff and board directory.
History
Originally the Volksfest Association of Minnesota, the GAI has a long history that includes our location in a historic mansion at 301 Summit Avenue in Saint Paul. The four-story house, complete with a third-floor ballroom, Ratskeller, and seven fireplaces, was built in 1906. It has served as a German cultural center and home of the GAI since 1965. Read more
Annual Report
As a 501C(3) tax-exempt organization, the GAI strives for transparency and accountability regarding how our revenue is generated and spent to fulfill our mission.
Read more about our impact and financial transparency in our annual reports below.