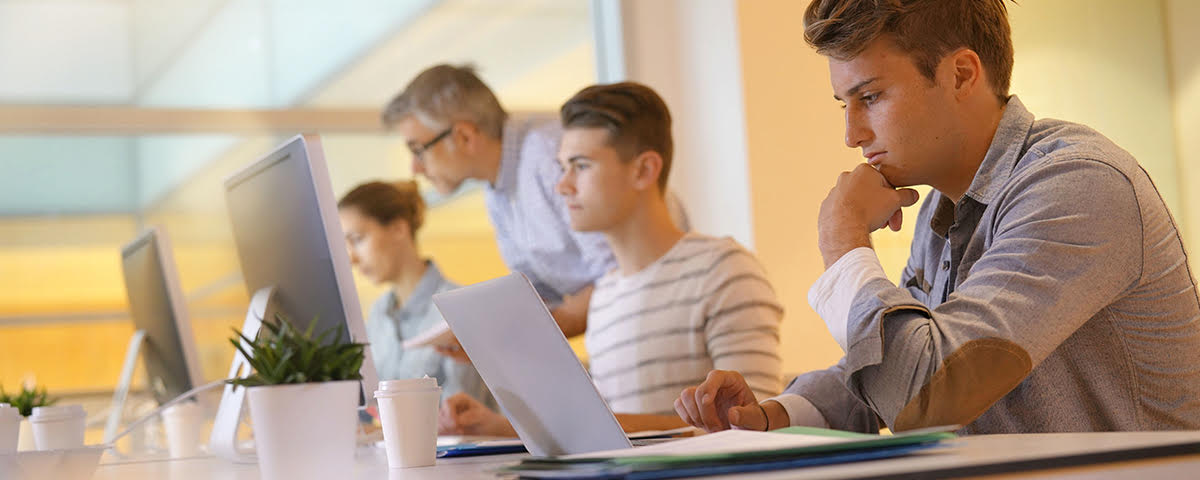 Apprenticeships are a smart alternative to the four-year degree and can help close the socio-economic and skills gaps. When employers invest in the education and training of their employees, everyone benefits.
Apprenticeships Explained
In the animation below, created by the Bertelsmann Foundation in partnership with the Transatlantic Outreach Program, we follow the story of Gage, a current engineer and former apprentice in the southeastern U.S. During his apprenticeship, Gage became qualified for the jobs of the future, received competitive wages, earned college degrees, and built a solid foundation for career advancement at a company that believed in him. In his words, it was the turning point that changed his life for the better.
This animation is part of the Wunderbar Together 2020 initiative that aims to promote the importance of robust German-American relations.
Why do we need apprenticeships?
Costs: The US education system continues to focus almost exclusively on the "college-for-all" model, which is proving unsustainable. The average student graduates with $40,000 in debt and has little to no actual work experience in their chosen field.
Skilled Workers: The US is facing a critical shortage of skilled workers. In Minnesota, the forecast projects a deficit of 400,000 workers in the next 5-10 years.
What does apprenticeship look like in Germany?
Alternative Path: After high school in Germany, rather than the university route, students can choose to complete a registered apprenticeship that combines on-the-job training with a credentialed degree. In Germany more than 350 apprenticeships are available and opportunities range far beyond the building trades.
Benefits: German companies that invest in apprenticeships have much higher rates of employee retention, productivity, and enhanced innovation. Germany achieves lower youth unemployment and high-level skills and careers for workers who did not attend a university.
Apprenticeship Ambassador

The GAI has been granted official Apprenticeship Ambassador status by the U.S. Department of Labor's Office of Apprenticeship. This award will help the GAI expand its role promoting registered apprenticeship programs, working towards strengthening the workforce, and closing socio-economic and skills gaps in employment.