Event: Communities for Ukraine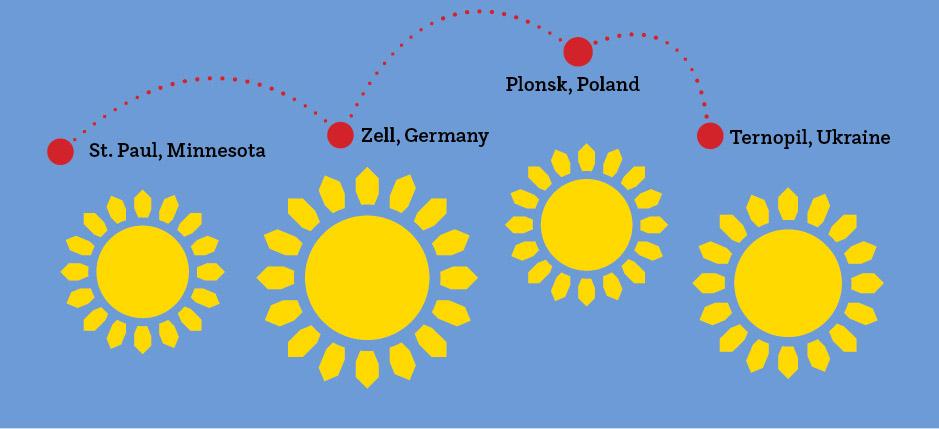 Saturday, May 21, 2022
5:00 PM - 7:00 PM
We invite our Communities for Ukraine partners and donors to join us for a gathering of support and thanks. Speaking at the event will be Danika Hoffmann, board chair of the GAI, Luda Anastazievsky, Ukrainian American Community Center board member, Mark Ritchie, president of Global Minnesota, and by video message from Chicago, Consul General Wolfgang Mössinger.
Guests will receive a food and beverage voucher redeemable for a Paulaner beer or other beverage, Kramarczuks' bratwurst, and a variety of German and Ukrainian side dishes and desserts. Attendees will also have the opportunity to write cards of support for the Ukrainians living in Zell.
In lieu of event admission, we suggest a $30 minimum donation per person to the Communities for Ukraine fundraising campaign. Donors will be provided with event RSVP details. Additional funds collected onsite at the gathering will go to the Ukrainian American Community Center to support their work for Ukraine. Please email the office or call 651-222-7027 if you have questions.
Saturday, May 21, 2022
5:00 PM
-
7:00 PM
Related Events