Book Talk: Free Berlin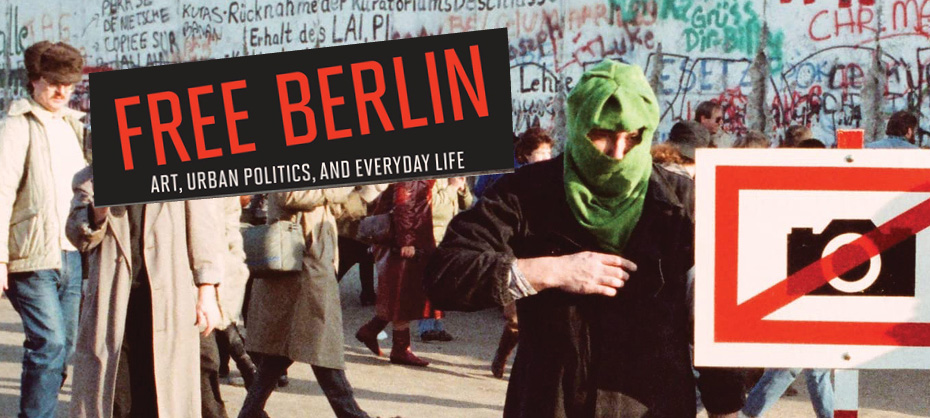 Saturday, October 29, 2022
3:00 PM - 4:30 PM
Harvard professor and author, Briana Smith, will present an overview of her new book, Free Berlin: Art, Urban Politics, and Everyday Life. The book tells the unlikely story of how experimental artists flourished behind the Iron Curtain and beyond the art market in the everyday spaces of late Cold War Berlin. Smith will highlight a series of artists and art collectives active in the walled city of West Berlin and socialist East Berlin, and highlight some of their memorable, and often humorous, art projects.
She will also discuss the long-term impact of these artists on grassroots urban activism in the contemporary city, including ongoing efforts to make the city affordable and accessible to all.
Tickets include a Kaffee und Kuchen reception after the talk.
Held in the GAI third floor ballroom (not ADA accessible)
Smith is a Lecturer and Assistant Director of Studies in History & Literature at Harvard University. She received her BA in history with a minor in German from Hamline University and a PhD in history from the University of Iowa, and is a former GAI member.
Saturday, October 29, 2022
3:00 PM
-
4:30 PM
Related Events