Deutsche Tage (German Days)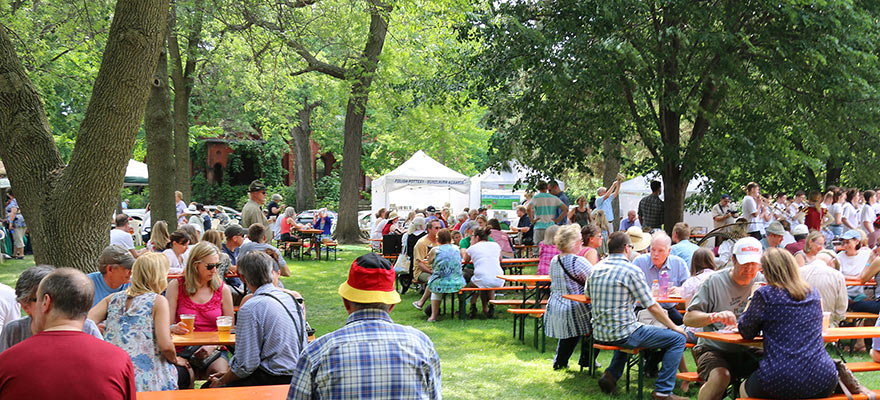 Saturday, June 11, 2022 - Sunday, June 12, 2022
Save the Date
Everyone's favorite German cultural event returns to the GAI grounds on June 11 and 12. Along with authentic German beer, brats, music, and dancing, look for special programming related to our theme, Fairy Tales: Medieval to Modern. Tracht (German folk wear) or fairy tale attire is encouraged!
Featured entertainment
Saturday: Dale Dahmen & The Polka Beats, the Chmielewski Funtime Band, and Ron Machel on accordion.
Sunday: Bavarian Musikmeisters, Minnesänger Chorus, and Mark Stillman on accordion
You'll also find fairy princesses, puppet shows, storytelling, polka dance lessons, and a castle bounce house for the kids! Detailed schedule to come.
Event hours
Saturday, June 11 — 12 to 9 p.m.
Sunday, June 12 — 11 a.m. to 5 p.m.
Volunteers Needed!
Volunteers are crucial to make Deutsche Tage run smoothly. Have a great time, support the GAI, and enjoy a free beer! Click here to sign up for a shift.
Become a Deutsche Tage Personal Sponsor
Help support one of the GAI's biggest cultural events and get special perks and recognition! Sign up here
Saturday, June 11, 2022
-
Sunday, June 12, 2022
Related Events