Deutsche Tage (German Days)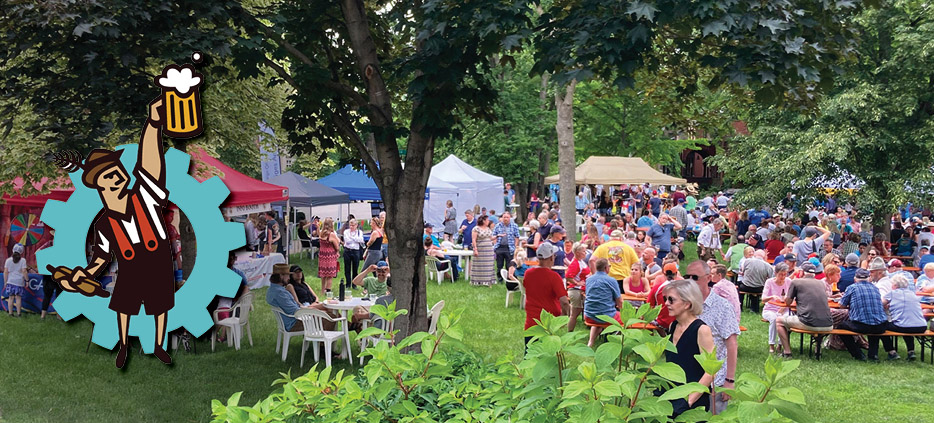 Saturday, June 10, 2023 - Sunday, June 11, 2023
Event hours
Saturday, June 10 | 11 AM to 9 PM
Sunday, June 11 | 11 AM to 5 PM
This year marks the 65th annual Deutsche Tage (German Days), one of St. Paul's longest-running ethnic festivals. The family-friendly event takes place on the grounds of the Germanic-American Institute and features authentic German food, Paulaner beer, music, and dancing along with cultural presentations and exhibits. This year's theme is German Innovation with a focus on advocacy in the areas of education and sustainability.
Admission is free. Adults 21 and over may buy a $5 wristbands for beer and wine purchase with valid ID. No pets allowed, but service animals are always welcome.
Entertainment
SATURDAY: Bavarian Musikmeisters,  Bill Koncar Band, Minnesänger Choir, Edelweiss Dancers, Rivers Ballet, Jimi the Polka Pirate, and ending with a tribute to Kraftwerk with DJ ESP and the GAI!
SUNDAY: Bavarian Musikmeisters, Bill Koncar Band, Edelwiess Dancers, Rivers Ballet
Full entertainment schedule
Food
Aki's Pretzels, Burbach's Potato Pancakes, Gerhart's Bratwurst, German Brat Haus, Nuttin' Like It roasted nuts, Ruhland's Strudel, Spätzle by Venus Soups, and home-baked cakes and tortes by the GAI Damenklub.
Beverages
Paulaner German beers on tap, German wines and schnapps, and non-alcoholic beer and soft drinks.
Vendors
Informational: All Energy Solar, Luther Westside Volkswagen
Educational: Greenheart Student Exchange, Nacel Open Door student exchange program, Twin Cities German Immersion School
Merchandise: German Specialty Imports, Amber Tree Jewelry, author Evelyn Klein, free German book table
Activities on the Grounds
VW electric car, scavenger hunt, free German book table, Minnesota United FC
Volksmarsch group neighborhood walks at 10 AM, 12 and 2 PM (Saturday only)
Activities in the Haus
Floor 1: Kaffee und Kuchen (cake and coffee) Noon to 4 PM, while supplies last, cash only
Floor 2: Erfinderland Deutschland Exhibition
Floor 3 Ballroom: Kinderecke recycled material creation station, 3M Visiting Wizards (Saturday only), German model trains (Sunday only)
Ratskeller: (in the basement) Beer is on tap in our Ratskeller bar beginning at 1 PM on Saturday
Haus tours: 1 and 4 PM Saturday and 1 PM Sunday
Help us reduce waste at Deutsche Tage!
Bring your own glass and save $1 on each beer or purchase a limited edition Paulaner Weißbier glass!
Driving to Deutsche Tage and parking details
Free Parking is available on the street and also free at Saint Paul College.
If headed eastbound on I-94, exit at Dale St. Take the Concordia frontage road to the first right-hand turn into the St. Paul College parking lot.
OR, take the Kellogg Blvd exit and make a right-hand turn onto John Ireland Blvd. Drive up to Marshall Ave and turn right. Follow it until you see directional signage for a right-hand turn into St. Paul College parking lot for free parking. Walk south on Farrington Ave for four blocks to the GAI.
Saturday, June 10, 2023
-
Sunday, June 11, 2023
Related Events