Deutsche Tage (German Days)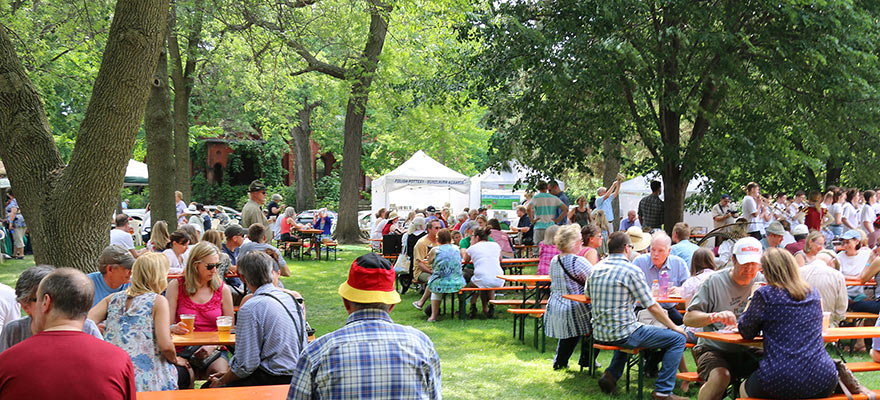 Saturday, June 12, 2021 - Sunday, June 13, 2021
Lift your beer steins—Deutsche Tage is back! With authentic German beers (five kinds of Paulaner on tap!) and food from local vendors, there will be no shortage of opportunities for toasts and Prosts. A variety of live musicians including the Bavarian Musikmeisters and Alpensterne, GAI favorite Ron Machel and master concertinist Josh Eidsor will perform on our outdoor stage. Makam Baklava Turkish music ensemble will entertain, as will Rivers Ballet. And don't miss a special appearance by MN Opera soprano Karin Wolverton. As in past years, our local vendors will have German goods for sale.
Because of COVID-19 restrictions, visitors to Deutsche Tage are asked to register for a specific date and three-hour time slot on June 12 or 13 to attend the festival. There will be different entertainment for each registration time, which will be listed on the registration form.
Saturday, June 12, noon – 9 p.m. and Sunday, June 13, 11 a.m.–5 p.m.
Ticket on sale May 14
Saturday, June 12, 2021
-
Sunday, June 13, 2021
Related Events