Deutsche Tage (German Days)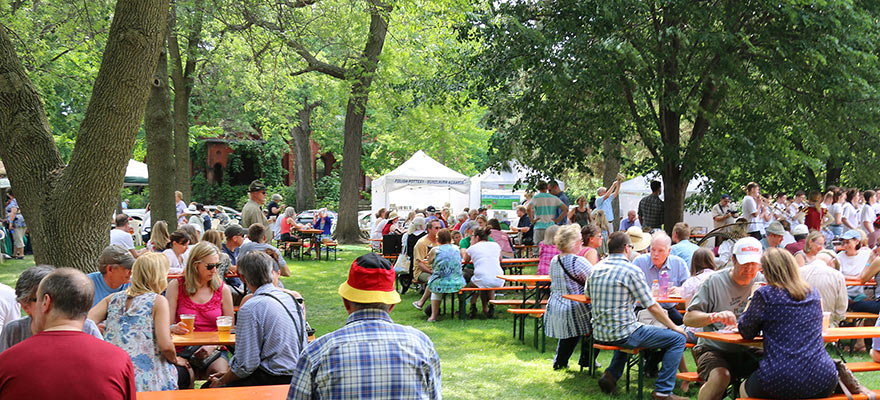 Saturday, June 12, 2021 - Sunday, June 13, 2021
Lift your beer steins—Deutsche Tage is back! Make your Prost with a selection of four Paulaner beers on tap or with a grapefruit or NA Radler. Black Forest Inn will serve up delicious Bratwurst and German sides, with desserts by Ruhland's Strudel Haus. A variety of live musicians including the Bavarian Musikmeisters and Alpensterne, GAI favorite Ron Machel and master concertinist Josh Eidsor will perform on our outdoor stage. Makam Baklava Turkish music ensemble will entertain us, as will Rivers Ballet. And don't miss a special appearance by MN Opera soprano Karin Wolverton. See the schedule of events here. As in past years, our local vendors will have German goods for sale. Wristbands for those 21 and older will be available for $5 onsite, photo IDs are required.
Masks are welcome but not required.
*Please note – we love dogs, but unfortunately pets are not allowed at the event!*
Saturday, June 12, noon – 9 p.m. and Sunday, June 13, 11 a.m.–5 p.m.
Food, Drink, and Fun! View the schedule of events
Become a Personal Sponsor
Corporate Sponsorship Opportunities
Volunteer at Deutsche Tage
Vielen Dank, Corporate Sponsors!
Saturday, June 12, 2021
-
Sunday, June 13, 2021
Related Events