By GAI Board Chair Danika Hoffmann
Hello from Zell!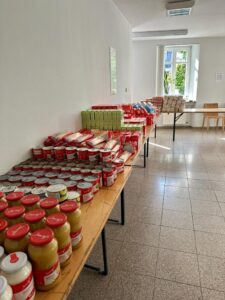 Today I went down to help out at the food shelf for Ukrainian refugees to help with the distribution of the food. They did decide to limit distribution to people who live in the Verbandsgemeinde Zell (the 26 towns that 'belong' to Zell here) as the need is great and it was getting very busy. Rosemarie was worried we would run out of funds too quickly. I think this was a good decision; she is hoping that now there will be enough to take these families through the winter.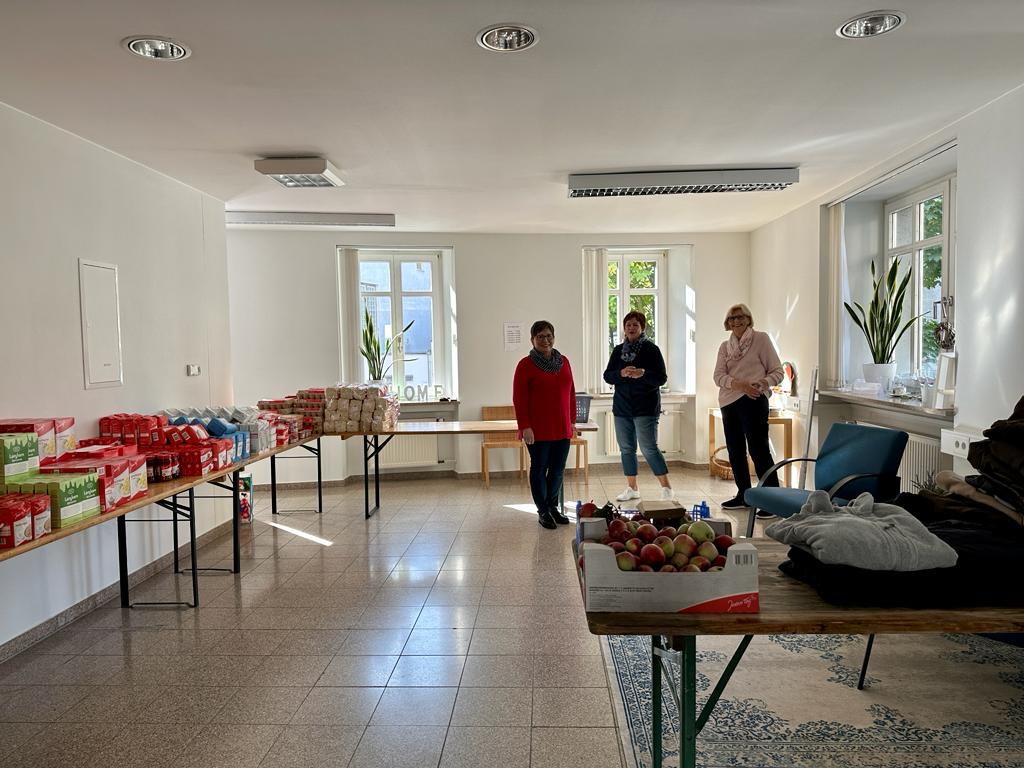 It's incredibly well run, with 3 volunteers (Rosemarie, Marga and Barbara) and now they have a number of tables with donated clothes, jackets, shoes and housewares from people in town. Marga was in charge of this area and helped everyone who came through to 'shop' for warm clothes for winter and clothes for the kids.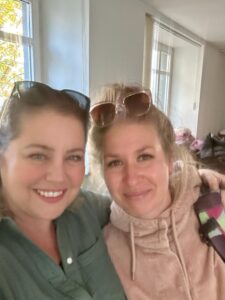 Our friend Ksenia (she is a refugee with two boys who lives in town) helps out as a translator every week and she introduced me to the group of people standing outside waiting for the food shelf to open. It was incredibly emotional, many of the people there began to cry when Ksenia explained that I was from the organization that sent the money for the food shelf. I shared with them how strongly we support them and that we are wishing for their families to stay healthy and safe and that we stand with them in solidarity. It was truly lovely.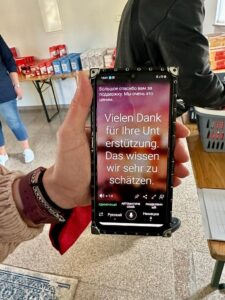 We served about 90 people today. They have a new room where they distribute the food that is larger than the previous one and were so excited to show it to me… the space is bigger with better lighting and a BATHROOM (very exciting) and they even picked up 2 cute baskets for the refugees to "shop" with. It is lovely. They are also planning to open the space once a week for the refugees to simply meet up and have coffee and cake and to get to know each other more and support each other.
All said to send hellos and thank yous to everyone at the GAI, especially Marty and Penny.
—Danika