Our teaching team is made up of an eclectic, creative, professional, and skilled community of individuals with a passion for what they do. All of our classroom teachers have native or near-native fluency in German. With backgrounds in Early Childhood Education, Elementary Education, Art, Music, German Studies, Psychology, and Special Education, we are fortunate to enjoy and benefit from their many areas of expertise and experience that enrich our classroom environment.
All teachers meet education and experience requirements appropriate to their position, as required by the Child Care Licensing Division of the Minnesota Department of Human Services. The Germanic-American Institute regularly conducts professional development training for teachers. Our staff maintains current certification in pediatric First Aid and CPR. Criminal background checks are completed on each employee.
Leadership Team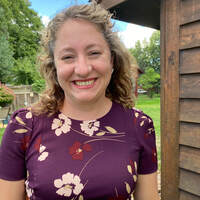 Emily Ruggles Johnson, Director – Saint Paul
Emily joined Kinderstube in 2018. She fell in love with the German language and culture during a high school exchange program, then again while teaching in German schools in Hamburg, Germany. She loves to play the violin, collect plants native to Minnesota, raise Monarch butterflies, kayak, and engage in messy craft projects with her children, Lukas and Anneliese. Her favorite aspects of working at Kinderstube are coaching teachers and planning professional development, supporting families, and, of course, being immersed in the joy and wonder preschoolers bring to the world.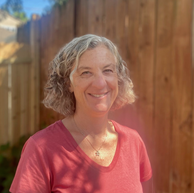 Lisa Ragan, Director – Minneapolis
Lisa joined Kinderstube in 2021 when she moved back to Minnesota after 30 years in Monterey/Carmel, California. She studied German at Minnehaha Academy, St. Olaf College, Monterey Institute of International Studies, and Concordia Language Villages (Waldsee). During high school, she participated in an AATG exchange program and spent three months living with the Edelmann family in Graben-Neudorf (near Stuttgart) and spent a semester studying at the University of Paderborn her Sophomore year at St. Olaf. She enjoys kayaking, outrigger canoeing , gardening, skiing, dancing and exploring new hiking trails and state parks with her husband, Bill and dog, Libby. Working at Kinderstube offers her the perfect opportunity to combine her love of German language and culture with a passion for and commitment to early childhood education.
Saint Paul Teachers
Emma Naragon
Emma joined Kinderstube in 2013. She spent time living in Marburg, Germany as a child and spent a high school exchange year there. She also worked as an au pair in Kassel for a summer. She enjoys playing piano, eating good food, traveling, being in nature, and reorganizing her bookshelves. She loves singing and making music with her students, having conversations with them and hearing their thoughts, and joking and being silly with them.
​
Seha Samsa-Bonte
Seha joined Kinderstube in 2016. She grew up in Pfaffenhofen (in between Audi Ingolstadt and BMW Munich). She enjoys spending time with her dogs, chameleons and family. She also likes pyrography, plants, gardening, doing art, and listening to German Audibles. Her favorite part of working with preschoolers is to see their enthusiasm about many things, see them growing, making progress and becoming more and more independent.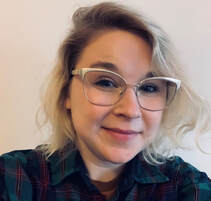 Jenna Gullickson
​Jenna joined our St. Paul team in 2021. Her love of music sparked her interest in German, and she studied Flute Performance and minored in German Language at the University of Minnesota. During her semester abroad in Munich she loved experiencing the different pace of life, the amazing food, and spending her weekends hiking in the mountains. Some of her hobbies include making pottery, baking, being outdoors, and discovering unique facts and stories through books and podcasts. She has taught music lessons for many years and is inspired by the creativity, curiosity, and humor of her students.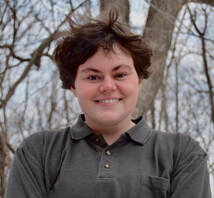 Olivia Jones
Olivia joined Kinderstube in 2022. She began learning German in high school and went on to major in it at St. Olaf College, where she also studied Education and Linguistics. Aside from teaching, she enjoys pottery, painting, swimming, hiking, watching Jeopardy and pretending to be a film critic. She loves helping students cultivate their sense of curiosity and self esteem, especially when she can play and crack jokes with them at the same time.
Katie Scherger
Katie joined Kinderstube in 2022. She began learning German from her grandmother at the age of eleven. She went on to major in German at University of Wisconsin – Eau Claire, where she also studied English Linguistics and Teaching English as a Foreign Language. She also studied abroad in Marburg, Germany. She enjoys photography, rock climbing, reading, painting, and anything that allows her to spend time in nature. Her favorite parts of working with children are seeing them discover the world and getting to be goofy together.
Katie works at both the Saint Paul and Minneapolis Kinderstube locations.
Minneapolis Teachers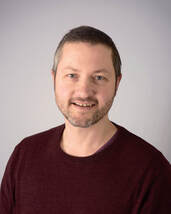 Vincent Büttner
Vincent joined Kinderstube in 2011. He grew up outside of Hamburg, Germany. He loves to play golf in his free time, and he's amazed to think that our children understand and can express themselves in a second (or even third) language when they leave our program at such a young age.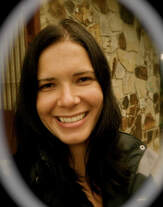 Vanessa Koehler
Vanessa joined Kinderstube in 2022. She grew up in southwestern Germany and studied Early Childhood Education at the Friedrich Fröbel Seminar in Mannheim, graduating in 2000. Afterwards she moved home to Dublin Ireland, to follow her passion and advocate for human rights with numerous non-profit organizations. Vanessa spent many years living and teaching in Ireland as well as in the UK, US, the Middle East and Germany. In her spare time, Vanessa enjoys spending time with her children, traveling, cooking, reading and finally learning Irish and Spanish.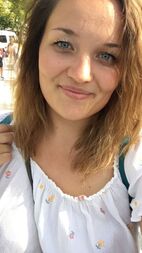 Sarah Donkers
Sarah joined Kinderstube in 2022. She was born and raised in Austria. After her five-year education in Early Childhood Development she decided to do an exchange year in Minnesota. She loves working with children because the happiness and fascination they get from small things. Working with them makes her appreciate every little moment even more and no day is ever the same with them. She loves making music and learned how to play the flute, saxophone and the guitar at an early age. She also loves to hike in the Austrian alps, explore new cities and spend time with family.
Substitute Teachers
​Michelle Weber
Michelle joined Kinderstube in 2012. After a few years away while she welcomed her daughter, she's excited to be teaching preschool again. She enjoys doing art and creative theater with students. She's happiest wearing/carrying a baby, or reading a book in her hammock, bathed in dappled sunlight, or creating something.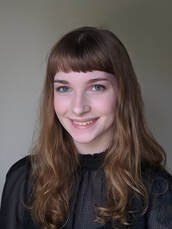 Lilia Conklin
Lilia joined Kinderstube in 2020. She learned German in high school and majored in German studies in college, and also studied abroad in Berlin and Vienna. She's obsessed with her 16-year-old parrot companion, Beaky, and her 30+ houseplants. She loves creating and experiencing all kinds of art and music, and having a good laugh with friends. She's inspired by the plasticity of young minds and the ways children transform themselves. Each day brings new ideas, new friendships, new skills, new achievements.
​Emilee Daniels
Emilee joined Kinderstube in 2021. She began studying German at the age of 11. She did an exchange to Germany before her senior year of high school, and also met many German expats during her time living in Spain. She is passionate about crocheting, and she's also currently learning Catalan and Spanish. She loves how honest and creative young children are, and that they see the world as full of endless possibilities.