Thomas Mann Exhibit Opening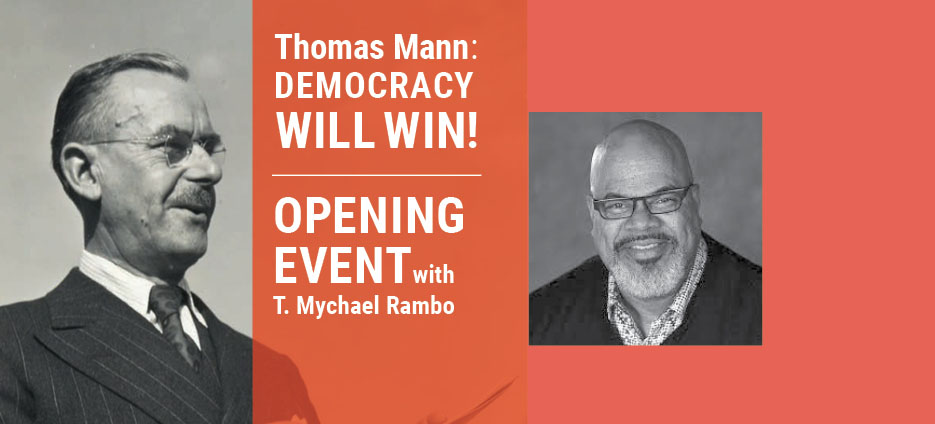 Sunday, May 7, 2023
11:00 AM - 12:00 PM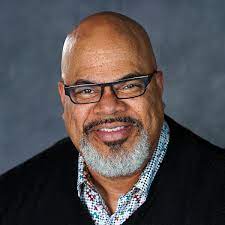 The opening of Thomas Mann: Democracy Will Win!, will feature a performance and remarks by Emmy Award winning actor, vocalist, arts educator, and community organizer T. Mychael Rambo. The exhibition will be introduced by Assistant Professor of German at Carleton College Dr. Juliane Schicker, the GAI's Language Education Specialist Dr. Katrin Erdmann, and Carleton's Puzak Family Director of the Arts, Steve Richardson.
Thomas Mann: Democracy Will Win! explores the political journey of Thomas Mann, from a monarchist to a vocal opponent of National Socialism and an ardent supporter of democracy. It connects his life to ongoing debates on both sides of the Atlantic and features pivotal historical moments. The exhibit engages in essential debates about democracy, resistance movements, and social justice.
This exhibit opening event and reception is free and open to the public. Refreshments will be served.
The exhibition will be on display from May 4–31 at Carleton College in Northfield.
LEARN MORE
An exhibition by Literaturhaus München and VATMH in co-operation with the Germanic-American Institute and Carleton College, realized with the generous support of the German Federal Foreign Office. Co-sponsored by German and Russian at Carleton, Arts at Carleton, the Center for Global and Regional Studies (CGRS) and the Humanities Center at Carleton, as well as the Germanic-American Institute in Saint Paul.
Sunday, May 7, 2023
11:00 AM
-
12:00 PM
Related Events