FallVergnügen Class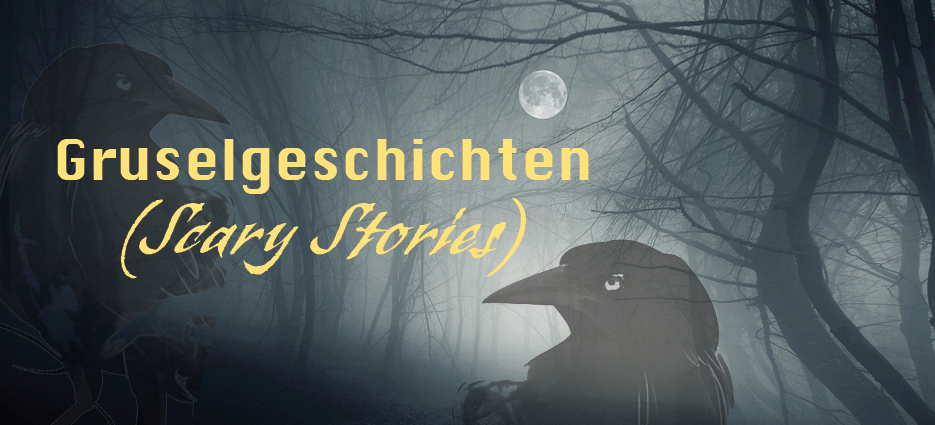 Thursday, October 28, 2021 - Thursday, November 18, 2021
For level B1/B2
4 Thursdays, 6:30–8 p.m.
Scary stories are not only popular with children and young people, many adults also love to read and watch goose-bump-inducing horror stories. Explore scary stories for all ages including written works as well as video stories that are quickly watched but leave a lasting impression. In this 4-week course, we will explore the realm of the eerie and practice German along the way.
Gruselgeschichten kommen nicht nur bei Kindern und Jugendlichen gut an. Auch viele Erwachsene lieben es, Horrorgeschichten zu lesen, zu hören und anzusehen, die für Gänsehaut sorgen. Wir haben Gruselgeschichten für jedes Alter und zusätzlich etwas Video-Horror, der zwar schnell angeschaut ist, aber einen bleibenden Eindruck hinterlässt. In 4 Wochen werden die des Schaurigen erforschen und dabei auch noch unser Deutsch wiederholen.
Thursday, October 28, 2021
-
Thursday, November 18, 2021