Pysanky European Egg Decorating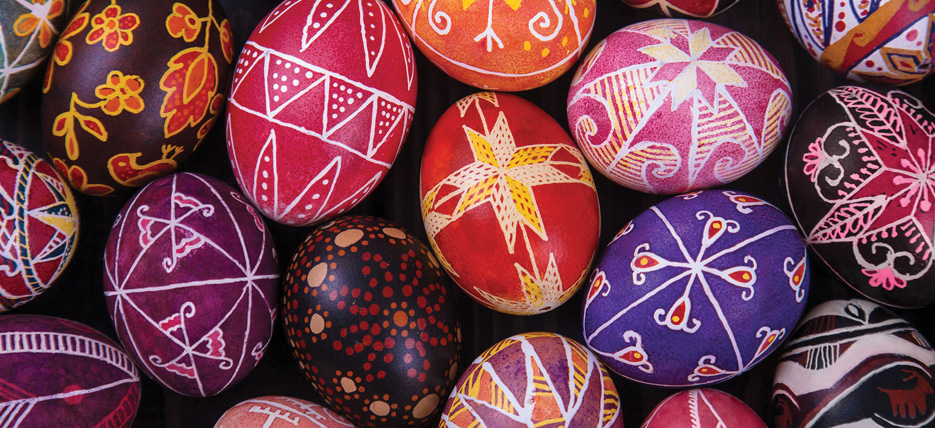 Sold Out
Saturday, April 9, 2022
2:00 PM - 5:00 PM
In this hands-on workshop, learn about traditional motifs, coloring, and patterns used for centuries throughout Central and Eastern Europe to create vibrantly hued and highly detailed works of art on a simple egg. Participants will apply wax using traditional tools, dye eggs in a succession of colors to create multi-colored eggs, and remove wax to reveal the final colors. This craft may be more difficult for younger children, but it's a great activity to bond with your artistic teen or have fun with a group of friends. Best for ages 12 and older.
This is an in-person workshop. All materials will be provided (including an egg stand or loop for hanging, and box for storing). Students will be able to complete at least one egg during the 3-hour workshop and learn how to prepare eggs for dyeing.
GAI COVID Policies: All visitors, staff, and volunteers are required to wear a face covering that securely covers their nose and mouth while indoors, regardless of vaccination status. Bandanas and neck gaiters are not considered acceptable facial coverings. For more information please visit gaimn.org/health.
Saturday, April 9, 2022
2:00 PM
-
5:00 PM
$30