Opera on Tap auf der Wiese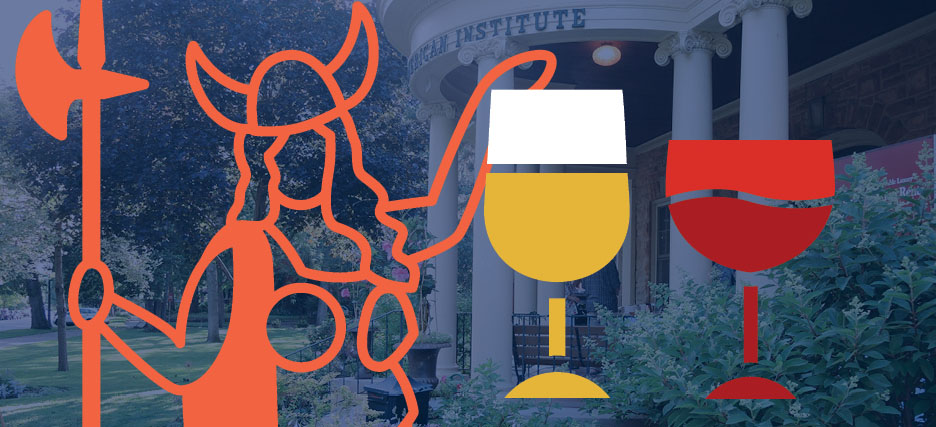 Saturday, August 20, 2022
6:00 PM - 8:00 PM
Join Opera on Tap Twin Cities on the GAI lawn* for a sampling of German opera arias and art songs performed by local Twin Cities artists.
Opera on Tap is a non-profit organization whose mission is to break down the stereotypes about opera and expose new audiences to opera and classical music by performing in non-traditional settings. There are currently 27 chapters throughout the U.S. and Europe, including Berlin and Hamburg! 
Bring your own cheese and crackers and we'll provide the beverages and entertainment for a lovely night out. Tickets include two drinks.
Volunteer at Opera on Tap!
Donate to Opera on Tap Twin Cities
Performers
Josh Diaz
Thore Dosdall
Jimmy Finch
Gillian Gauntt
Pat Kent
Miranda Kettlewell
Laura LeVoir
Anna Kathryn Maher
Jill Morgan
Joel Mathias
Marianne Sadée
Nancee Soteroplos
Eryn Tvete
*In case of rain, the event will be held in the GAI third floor ballroom, which is not ADA accessible. Masks will be required in the GAI Haus.
Pre-Sale tickets are sold out.
TICKETS WILL BE AVAILABLE FOR PURCHASE AT ENTRY.
Saturday, August 20, 2022
6:00 PM
-
8:00 PM
Related Events